What is it like to live in a house with polished concrete floor?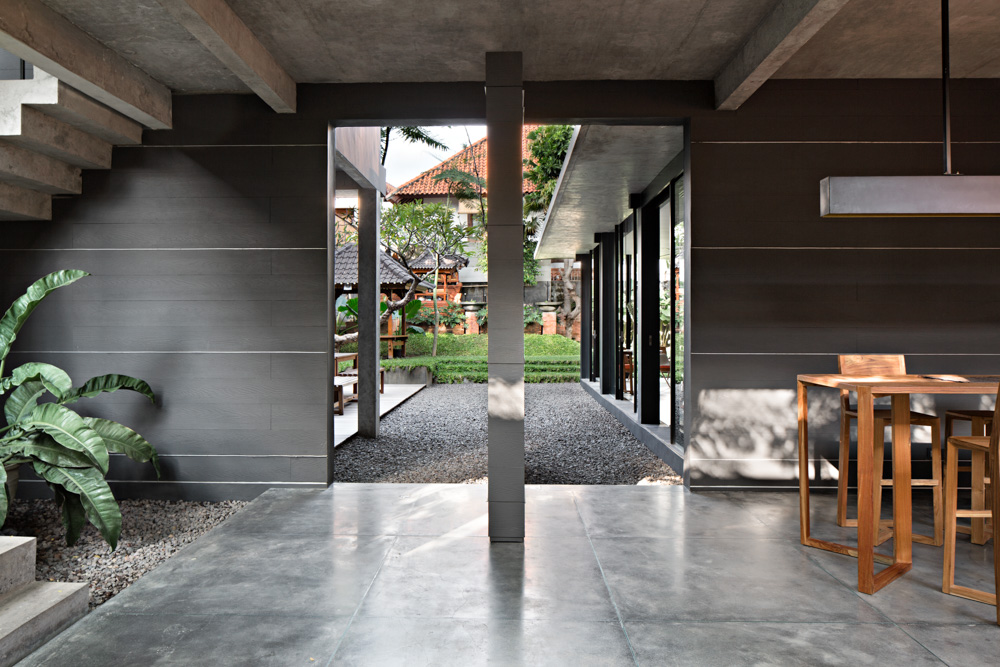 Polished concrete floor is hardwearing, easy to clean, durable, will not harbor dust mites, and provides a neutral touch to your interior design look. It can be applied for both for interior and exterior use, but be aware that it will affect the color and appearance of the floor depending on the weather outside. It also tends to be quite cold on barefoot. It may be one of the best choice for flooring in tropical-climate-house that tends to have hot and humid weather.
Concrete Floor is a unique material. It has its own characteristic, texture, color and is different from one another. No two polished concrete floors will ever be the same. Their uniqueness is one of their finest characteristics. The location of the quarry where the sands and stones come from will determine the final outcome of the polished concrete floor. Because concrete can't be transported too far, it is most likely that one will end up with concrete made from local material. Thus geography determines the exact color of the concrete.
Note that some maintenance may be required, and the floor may need resealing over time. Most suppliers offer a range of stain-removal treatments and aftercare products as well. Any spills (especially acidic liquids) should be mopped and removed as soon as the slop reach the floor. Any damage that may occur can be removed with re-polishing, if needed.
Creating Your Concrete Floor
If you have specific requirements, you can always ask your concrete supplier to add a lighter, darker, or different color additive your concrete mix in order to change your concrete floor color. You can also add different colored stones and aggregate to create a custom look. Think about pebbles or sea shells. Also, if you want a different look of polished concrete floor but you don't have much time, simply look for the nearest architect around you. They should be able to help you creating the polished concrete floor look that you desire.